Overview
This study, in collaboration with the Food and Land Use Coalition (FOLU), provides an overview of the current state of sustainable agriculture practices and systems (SAPSs) in India. It aims to help policymakers, administrators, philanthropists, and others contribute to an evidence-based scale-up of SAPSs, which represent a vital alternative to conventional, input-intensive agriculture in the context of a climate-constrained future.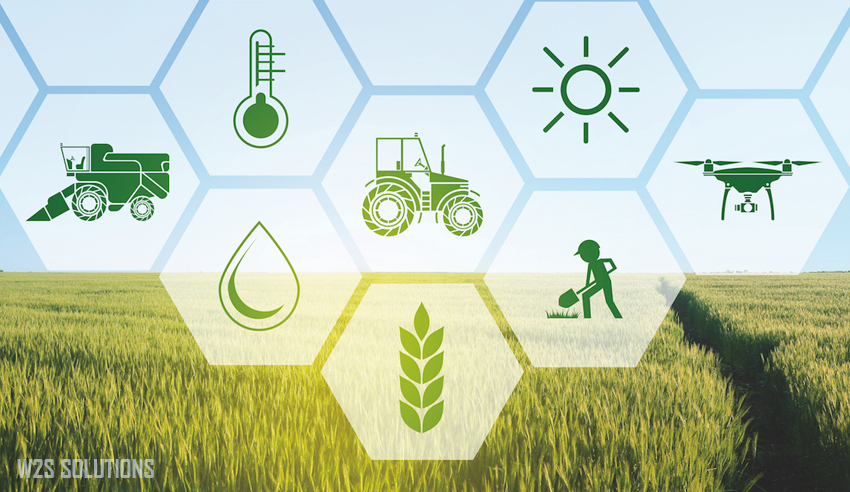 The study identifies 16 SAPSs – including agroforestry, crop rotation, rainwater harvesting, organic farming, and natural farming – using agroecology as an investigative lens. Based on an in-depth review of 16 practices, it concludes that sustainable agriculture is far from mainstream in India. Further, it proposes several measures for promoting SAPSs, including restructured government support and rigorous evidence generation.
In this article, Pritish Halder talks about Agriculture and its development for better organic farming.
Key Highlights
 Agriculture offers a much-needed alternative to conventional input-intensive agriculture, the long-term impacts of which include degrading topsoil, declining groundwater levels, and reduced biodiversity. It is vital to ensure India's nutrition security in a climate-constrained world.
While various definitions of sustainable agriculture exist, this study uses agroecology as a lens of investigation. This term broadly refers to less resource-intensive farming solutions, greater diversity in crops and livestock, and farmers' ability to adapt to local circumstances.
Sustainable agriculture is far from mainstream in India, with only 5 (crop rotation; agroforestry; rainwater harvesting; mulching, and precision) SAPSs scaling beyond 5 percent of the net sown area.
Most SAPSs are being adopted by less than five million (or four percent) of all Indian farmers. Many are practiced by less than one percent.
Crop rotation is the most popular SAPS in India, covering around 30 million hectares (MH) of land and approximately 15 million farmers. Agroforestry, mainly popular among large cultivators, and rainwater harvesting have relatively high coverage – 25 MH and 20-27 MH , respectively.
Organic farming currently covers only 2.8 MH — or two percent of India's net sown area of 140 Mha. Natural farming is India's fastest-growing sustainable agricultural practice and has been adopted by around 800,000 farmers. Integrated Pest Management (IPM) has achieved a coverage area of 5 Mha after decades of sustained promotion.
 key statistics
Agroforestry and the system of rice intensification (SRI) are the most popular among researchers studying the impact of APIs on economic, environmental, and social outcomes. Evidence for the impact of practices such as biodynamic agriculture, permaculture, and floating farming are either very limited or non-existent.
The existing literature critically lacks long-term assessments of SAPSs across all three sustainability dimensions (economic, environmental and social). Other research limitations include a research gap concerning landscape, regional or agroecological-zone level assessments, and a relative lack of focus on evaluation criteria such as biodiversity, health, and gender.
The budget outlay for the National Mission for Sustainable Agriculture (NMSA) is only 0.8 percent of the Ministry of Agriculture and Farmers' Welfare's total budget – INR 142,000 crore (excluding INR 71,309 crore spent annually on fertilizer subsidies by the Centre).
Eight of the 16 practices identified by the study receive some budgetary support under various central government schemes. Of these, organic farming has received the most policy attention as Indian states, too, have formulated exclusive organic farming policies.
Most Civil Society Organizations (CSOs) involved in SAPSs were active in Maharashtra, Rajasthan, and Madhya Pradesh. Organic farming, natural farming, and vermicomposting get the most interest from CSOs.
Key Emerging Themes in India's Sustainable Agriculture
Most APIs are knowledge-intensive and successful adoption requires knowledge exchange and capacity building among farmers.
Since APIs are niche, the mechanization for various input preparations, weed removal, or even harvesting in a mixed cropping field is not mainstream yet. Hence, SAPs are labor-intensive, which may hinder their adoption by medium to large farmers.
The negative long-term impacts of conventional agriculture are pushing farmers to search for alternatives. Further, farmers in resource-constrained environments who do not use significant external inputs are also willing to make the incremental shift to APIs.
 food & nutrition security
APIs improve farmers' food security by diversifying their food and income sources. They also enhance nutrition security for families subsisting on agriculture. However, both these aspects call for further research.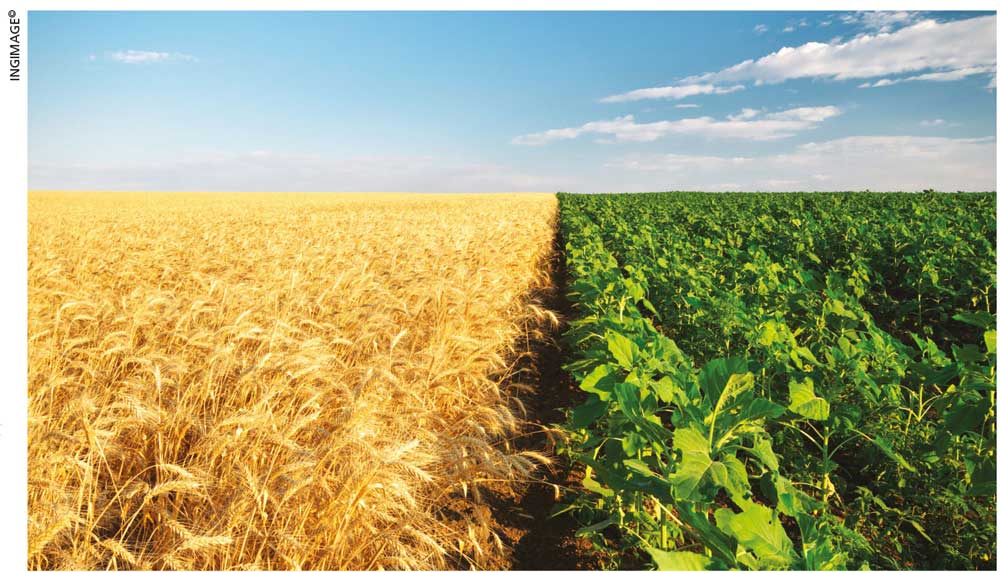 Recommendations
The scale-up could start with rainfed areas, as they are already practicing low-resource agriculture, have low productivity, and primarily stand to gain from the transition.
Restructure government support to farmers by aligning incentives towards resource conservation and by rewarding outcomes such as total farm productivity or enhanced ecosystem services rather than just outputs such as yields.
Support rigorous evidence generation through long-term comparative assessments of conventional, resource-intensive agriculture on the one hand and sustainable agriculture on the other.
Take steps to broaden the perspectives of stakeholders across the agriculture ecosystem and make them more open to alternative approaches.
Extend short-term transition support to individuals liable to be adversely impacted by a large-scale transition to sustainable agriculture.
Make sustainable agriculture visible by integrating data and data collection on SAPSs in the prevailing national and state-level agriculture systems.
Sustainable agriculture is far from mainstream in India, with most SAPSs being practiced by less than five million (or four percent) of all farmers. Many are practiced by less than one percent.

What needs to be done?
The challenges outlined above give rise to five key principles for guiding the strategic development of new approaches and the transition to sustainability:
Improving efficiency in the use of resources is crucial to sustainable agriculture;
Sustainability requires direct action to conserve, protect and enhance natural resources;
 Agriculture that fails to protect and improve rural livelihoods and social well-being is unsustainable;
 Must enhance the resilience of people, communities, and ecosystems, especially to climate change and market volatility;
 Good governance is essential for the sustainability of both the natural and human systems.
To cope with the rapid pace of change and increased uncertainty, sustainability must be seen as a process, rather than a singularly defined endpoint to be achieved. This, in turn, requires the development of technical, policy, governance, and financing frameworks that support agricultural producers and resource managers engaged in a dynamic process of innovation.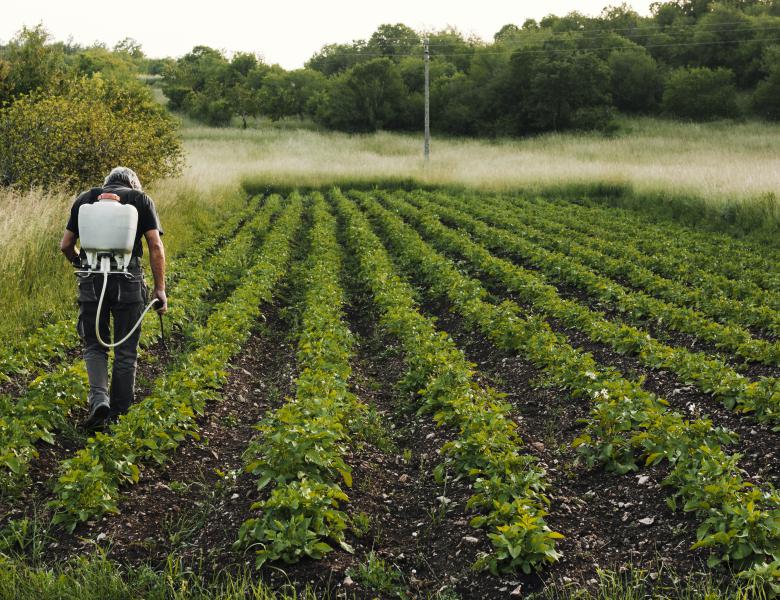 Regulations
Policies and institutions are needed that provide incentives for the adoption of sustainable practices, impose regulations and costs for actions that deplete or degrade natural resources, and facilitate access to the knowledge and resources required; For
Agricultural practices must make full use of technology, research, and development, though with much greater integration of local knowledge than in the past. This will require new and more robust partnerships between technical and investment-oriented organizations;
Analysis
Evidence-based planning and management of the agricultural sectors require suitable statistics, geospatial information, maps, qualitative information, and knowledge. Analysis should focus on both production systems and the underlying natural and socio-economic resources; for more information please visit Pritish Kumar Halder
The challenges relating to stocks and utilization rates of natural resources often transcend national boundaries. International governance mechanisms and processes must support sustainable growth (and the equitable sharing of benefits) in all agriculture sectors, protecting natural resources and discouraging collateral damage.
Reference
https://www.ceew.in/publications/sustainable-agriculture-india
https://www.fao.org/sustainable-development-goals/overview/fao-and-the-2030-agenda-for-sustainable-development/sustainable-agriculture/en/