Agricultural Policy
Briefly outline recent agricultural policy and main developments in your jurisdiction.
India is a member of the:
World Trade Organization (WTO). India has been a member of the WTO since 1 January 1995.
Food and Agriculture Organization of the United Nations (FAO). India has been a member of the FAO since 16 October 1945 and was one of its founding members.
International Plant Protection Convention (IPPC). India signed the IPPC on 30 April 1952 and ratified it on 9 June 1952.
Office International des Epizooties (OIE)/World Animal Health Organisation. India has been a member of the OIE since 30 May 1924.
In this article, you will read about the agriculture policies and some rules & regulations with Pritish Halder.  The latest national agricultural policy of India was announced on 28 July 2000. Its core goal is equitable inclusive growth and sustainability in terms of efficient use of resources. Its objectives also include scientific and technological advancement to compete globally. The policy encourages the use of biotechnology for growing plants that:
Consume less water.
 drought-resistant.
pest-resistant.
 more nutritious.
Provide higher yields.
Are environmentally safe.
Conservation
The policy emphasizes the conservation of bioresources through ex situ preservation in gene banks and in-situ preservation in their natural habitat (for example, biodiversity parks). Biomass, organic and inorganic fertilizers, pesticides, and pest management are also promoted. The policy encourages the application of frontier sciences, for example:
Biotechnology
Remote sensing technology.
Pre-harvest and post-harvest technology.
Energy-saving technology.
The policy also promotes environmental protection technology through public research and proprietary research.
The Agricultural Export Policy 2018 seeks to boost India's agricultural exports to USD60 billion by 2022. As part of the COVID-19 (Atmanirbhar Bharat Abhiyan) relief measures, various reforms are contemplated in the agriculture sector to make India the "food basket" of the world, such as:
The creation of an Agri-infra fund of about USD15 billion (post-harvest infrastructure).
A scheme for farmer-producer organizations aimed at providing a platform to assist farmers.
Developing a digital Agri-stack enabling online marketplaces and smart agriculture.
Subsidies
Is there a system for subsidies or other support for agriculture in your jurisdiction? Briefly outline its main provisions.
Agriculture remains a highly regulated sector in India, with various government agencies having supervisory powers. Regulatory controls are imposed by both central and state governments. Schemes for supporting agriculture are provided at both the central and state level through subsidies for:
Fertilizers
Irrigation water.
Power (electricity) used for irrigation and other agricultural purposes.
Seeds
Credit
Export
Crop insurance.
Additionally, agricultural income benefits,  from tax concessions, and the indirect taxation of farm products are nil or low.
India has entered into various trade agreements with other countries (such as Chile, the MERCOSUR, and countries of the South Asian Association for Regional Cooperation (SAARC)) and is also negotiating a trade agreement with South Africa. For more information, see https://commerce.gov.in/international-rade/trade-agreements/.
Environmental Issues
Do environmental issues form part of government support for agriculture in your jurisdiction? If yes, please give brief details.
India has the largest land area under irrigation (about 48%) and diverse Agro-climate conditions that support the cultivation of different crops. However, Indian agriculture continues to be fundamentally dependent on rainfall/weather conditions.
The link between agriculture and the environment is slowly gaining recognition. Government policies, schemes, and reforms have started promoting environmental sustainability, with a focus on climate-resilient agriculture and appropriate adaptation strategies. For example, the National Mission on Sustainable Agriculture, one of the eight missions under India's National Action Plan on Climate Change, seeks to address sustainable agriculture in the context of risks associated with climate change by devising appropriate adaptation and mitigation strategies, with a special emphasis on:
Soil and water conservation.
Water use efficiency.
Soil health management.
Development of rainfed areas.
Schemes
Other ongoing government schemes also address adaptation measures, including the following:
National Initiatives on Climate Resilient Agriculture, is a network project of the Indian Council of Agricultural Research  (ICAR) that aims to enhance the resilience of Indian agriculture to climate change and climate vulnerability through strategic research and technology demonstration.
Pradhan Mis Mantri Krishi Sinchayee Yojana is a national scheme that aims to achieve convergence of investments in irrigation at the field level, expand cultivable areas under assured irrigation, improve on-farm water use efficiency to reduce wastage of water, and encourage the adoption of precision-irrigation and other water-saving technologies.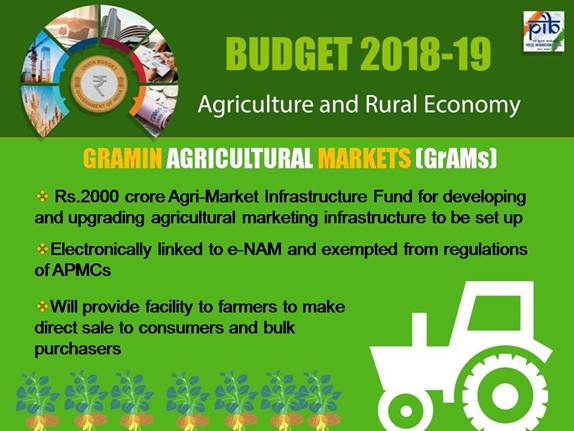 District Agricultural Contingency Plans, which aim to manage serious weather events as sustainable for implementing sustainable agriculture production system in preparation for these events. India also encourages post-harvest processing through various incentives.
To achieve the national goal of eco-security, India's National Forest Policy 2018 also mentions that India should have at least one-third of its total land area under forest and tree cover.
Regional Variations
Briefly outline how disadvantaged areas such as uplands are treated within agriculture.
The National Agricultural Innovation Project aims to promote sustainable rural livelihood for people living in disadvantaged areas through technology-led innovation systems covering the following broad areas:
Crops
Livestock and poultry.
Aquaculture
Natural resource management.
Agroforestry
Farm mechanization and value addition.
Other income-generating activities, such as mushroom cultivation.
This project also promotes:
Integrated farming system models, including an integrated rice-fish-poultry farming system (in Tamil Nadu) and a rice-fish-vegetable system (in Assam).
The m-Krishi Fisheries Advisory Service is a mobile application tool for enhanced fish catch with reduced time and fuel.
Shifting (jhum) agriculture (in northeast India).
The use of upland fallows for the cultivation of maize (in the Baster region).
The Ministry of Agriculture's Department of Agriculture and Co-operation and Farmers' Welfare has also implemented various development schemes to alleviate farmers' poverty and improve the production and price of various agricultural products.
Regional framework
Is agriculture governed at the national and local levels? Briefly outline any regional framework and variations if applicable.
The Constitution of India defines the powers of the central and state governments. Agriculture is governed at the state level. Therefore, each state can draft its agricultural policy. However, as agriculture is of national significance, the central government assists in the development and implementation of these policies. The central government's Ministry of Agriculture and Farmers' Welfare provides broad guidelines for agricultural policies.
The state governments are responsible for the implementation and administration of their policies through their departments for agriculture. Agencies of the central government directly administer central schemes and state government agencies administer state schemes. The state governments also adopt state-specific legislation (for example, on contract farming).
Strengths and opportunities
With the passing of the bills, the Union government has intended to liberalize farming with the short-term goal of doubling their current average monthly income. The government aspires to deregulate the sector and offer farmers the freedom of choice to sell their produce without restraint.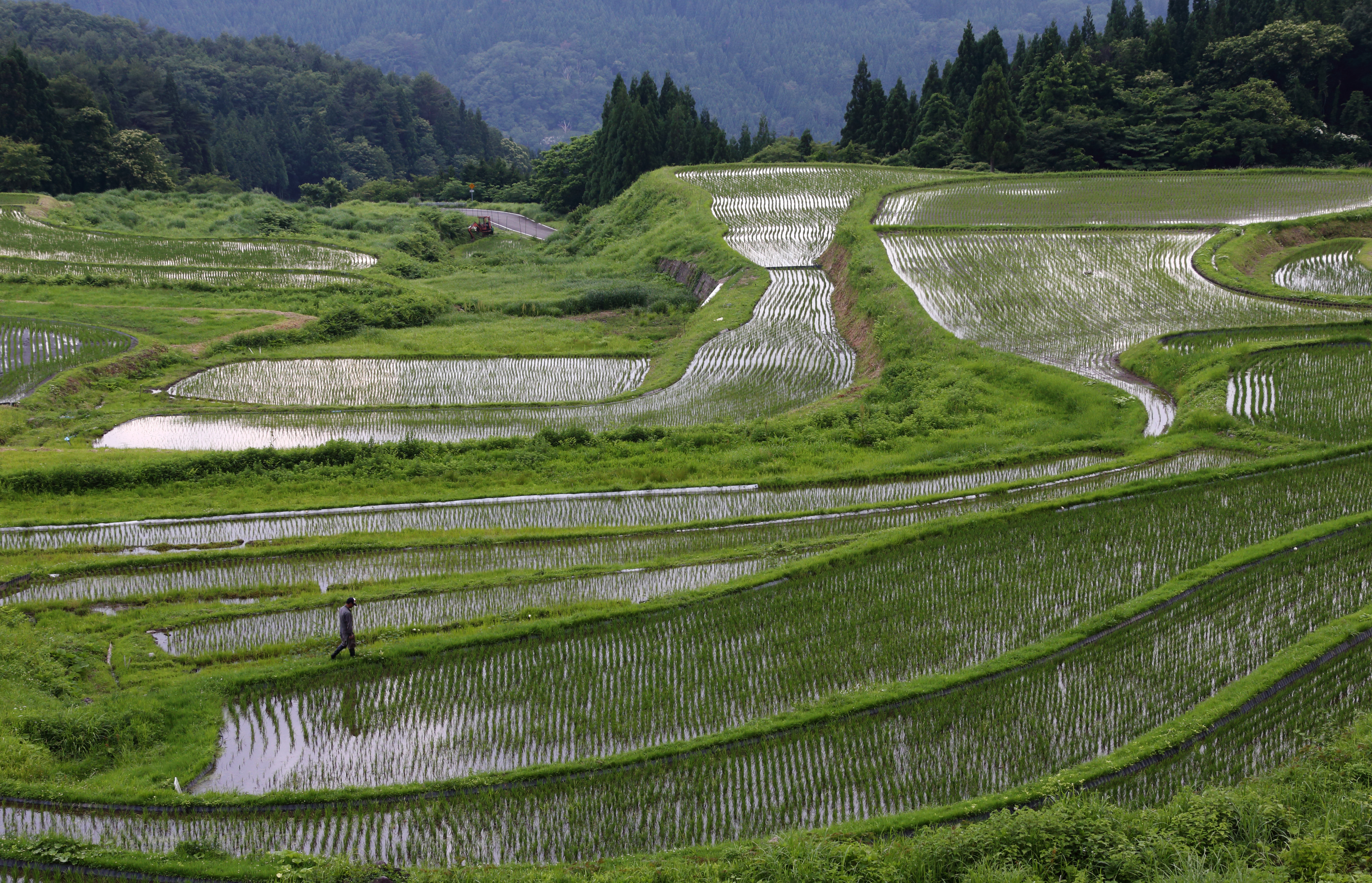 The bills will empower farmers through greater market access and expanded opportunities for commercial outcomes. By eliminating the APMC monopoly, the bills do away with the long-standing challenge of middlemen. The bills could also lead to an open market, enabling improved price discovery, supply chain efficiencies, and dynamic market linkages.
The liberalization of the market will introduce corporate and private investments in the industry. These investments can strengthen infrastructure, improve tools and modernize the sector. The open-market structure also allows the farmers to sell their produce online, an important change in an increasingly digital universe.
Competition
The increase in competition can potentially work to increase prices for farmers who are currently at the mercy of middlemen. In addition to these benefits, the availability of contract farming provides farmers with price assurance instead of subjecting them to market uncertainty. There is also the possibility of firms providing farmers with input material as a part of contracts, thereby reducing input costs.
By amending the Essential Commodities Act, 1995, the government does away with stockpiling restrictions on several commodities. In doing so, the government intends to stabilize prices by driving supply chain efficiencies through access to stock. For more information regarding farming policies and regulations please visit Pritish Kumar Halder
These bills have the potential to create a similar impact as the New Economic Policy of 1991. This, however, is dependent on several independent actors and their motives.
Reference
https://uk.practicallaw.thomsonreuters.com/1-604-1046?transitionType=Default&contextData=(sc.Default)&firstPage=true#co_anchor_a779888
https://www.downtoearth.org.in/blog/agriculture/farm-laws-2020-who-are-they-meant-to-serve–74540