The COVID-19 pandemic highlighted vulnerabilities in the world's food supply chains. Border closures, trade restrictions, and confinement measures have prevented farmers from accessing markets, and agricultural workers from harvesting crops, thus disrupting domestic and global food supply chains and reducing access to healthy, safe, and diverse diets. ILO reports that the economic and social disruption caused by the pandemic could cause an increase of up to 132 million undernourished people. The impact of the crisis highlighted the need for greater action to make food production and consumption resilient and aligned to sustainable and inclusive development.
The enhancement of agricultural value chains and food systems is a central aspect of inclusive and sustainable industrialization. Through its technical cooperation activities, UNIDO supports the development of sustainable food value chains and inclusive market systems, promotes business opportunities for rural populations, and strengthens markets to enhance industrial linkages and economic transformations.
Food systems touch every aspect of human existence. The health of our food systems profoundly affects human health, environmental health, our economies, and our cultures – UNIDO's work in this area promotes employment and income opportunities while reinforcing sustainable livelihoods. Learn more about Agro-Based industry with Pritish Kumar Halder.
 Agro-Based Industry?
It is those that employ agricultural output from plants and animals as their raw material. Also, by processing and manufacturing marketable and usable products, they add value to agricultural produce. Textile, sugar, vegetable oil, tea, coffee, and leather goods are some examples of agro-based industries in India.
These industries contribute significantly to industrial output as well as the country's economy by providing jobs and opportunities for people to improve their economic standing. Agriculture and allied businesses contributed 20.2 percent of the country's Gross Value Added in FY 2021-22 at current prices, according to the Ministry of Agricultural and Farmers Welfare. The Indian agriculture sector is expected to be worth US$24 billion by 2025, according to the media. Investing in this field appears to be a good idea.
 Importance
Ø  In enhancing industrial output.
Ø  Give work to landless agricultural laborers and tribal people from rural and backward locations.
Ø  Ensure the growth and stability of the rural economy through diversifying the economy and reducing reliance on agriculture.
Ø  secure that poverty is alleviated by providing reliable sources of income and livelihood.
Ø  Earn the country's much-needed foreign currency
Ø  Raise the living standards in remote areas
Ø  Aid in the reduction of excessive inequalities in income and wealth distribution
Ø  Are simple to establish
Ø  It also aids in the prevention of migration from rural to urban regions.
Ø  decreases the likelihood of farmers being exploited by middlemen.
Ø  Encourage farmers to produce higher-quality products so that they can earn better prices for their products.
Ø  a healthy balance of agricultural and industrial expansion.
Ø  Assist in reducing perishable agricultural product waste.
Types
India's agro-based industry can be divided into the following categories:
Produce processing units — are not involved in the production and are primarily responsible for the preservation of perishable items and the reuse of by-products. Rice and dal mills are excellent examples of these types of machines.
Manufacturing units — such create new products from raw materials that are completely different from what they started with. Sugar mills, solvent extraction units, and textile mills are examples of these types of facilities.
Input manufacturing units — These  manufacture goods for agricultural mechanization or increased productivity. Agricultural equipment, seed, fertilizer, and pesticide manufacturing units are examples of these units.
Service Centers – Agro service centers are workshops and service centers that repair and service farm equipment such as pump sets, diesel engines, tractors, and other farm machinery. These are generally entities that provide people with agriculture-related services such as agricultural equipment repair, educational workshops, and so on. For more information please visit Pritish Kumar Halder' page .
The following is a list of India's top 10 agricultural-based industries:
Textile Industry
Cotton textiles, woolen textiles, silk textiles, synthetic fibers, and jute textiles are all produced here. The industry is India's second-largest employment after agriculture, hence it plays a vital part in the country's economy The textile industry is responsible for the design, manufacture, distribution, and marketing of yarn, textiles, and ready-to-wear garments.
It is a self-sufficient industry that manufactures everything from raw materials to finished value-added products for its customers. India's textile industry is the country's largest agro-based sector. Garment production is the focus of this sector.
 Food Processing
The Food business in India is one of the world's largest, making it the country's fifth-largest industry and the most important agro-based industry. Dairy, sugar, vegetable oil, and tea/coffee processing industries are among India's most important food processing sectors.
Dairy
These Dairy industry is one of India's most important industries, accounting for up to 4% of the country's GDP. It is one of the best sources of second-hand money for Indian farmers, making it one of the most popular occupations in rural areas across the country. For many years, it has been practiced all over India, resulting in India contributing 20% of the total global milk supply. The raw material in this industry is Milk, while the finished products from this industry are Butter, Cheese, Cream, Condensed Milk, Dried Milk, Packaged Milk, Ice Cream, etc.
 Sugar
The Sugar industry is in charge of supplying sugar, which is an essential component of the human diet. During 2019-20, India slid to second place in sugar output, narrowly losing the top title to Brazil. India produced 28.9 million metric tones of sugar, accounting for nearly 17% of global sugar production of 166.18 million metric tones.
Vegetable Oil
Indian vegetable oil business produces around 5% of the world's vegetable oil. India is the world's largest user of edible oils. In addition, India is the world's largest importer of edible oils, with 15 million tones imported yearly, accounting for roughly 14% of global vegetable oil imports. In the Indian diet, vegetable oil is the primary source of fat. Vanaspati is a type of hydrogenated vegetable oil popular in India. Depending on the technology used, different locations employ different materials. Coconut, mustard, and groundnut are the most prevalent raw materials used in this sector.
Tea
After water, tea is the second most-consumed liquid on the planet. In addition, India is one of the world's major tea consumers, consuming around three-quarters of global production. Assam, West Bengal, and Kerala are the primary producers of tea. The industry operates all year and employs approximately 1 million people.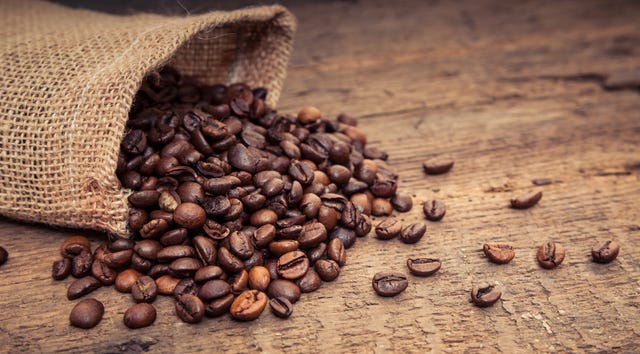 Coffee
India has long been a tea-loving country, but in the last two decades, we have seen an extraordinary increase in the number of coffee drinkers; India is now the world's sixth-largest producer and exporter of coffee. In 2019-20, coffee production totaled 2,99,300 million tonnes, accounting for 3.14 percent of total global coffee production.
 Leather Goods
One of the most commonly traded commodities on the planet is leather. The Indian leather industry produces around 12.93 percent of the world's leather hides and skins. In addition, India's overall exports of leather and leather products were USD 5.07 billion in 2019-20.
Hides and skins from cattle, large animals, and small animals such as sheep and goats are the primary raw materials used in this sector. Kanpur is known in India for its leather industries, and it boasts some of the best leather companies in the country, which are known for their high-quality products. This business is also noted for employing a significant number of young people, providing a large number of job chances for our country's youth.
Bamboo Industry
The bamboo plantation is a common practice in India's eastern regions, and it provides a valuable source of income for these areas. Bamboo-based sustainable products are becoming increasingly popular as environmental challenges are brought to light.
The Jute Industries
The jute industry is one of West Bengal's most prominent sectors, with 60 of the state's 70 jute mills located along the Hooghly River's banks. The jute business is a significant agro-based industry in India, supporting the livelihoods of over 4 million people. The jute sector is currently expanding at a rapid pace, and it has now established itself as an important part of our economy.
All of these agro-industries are critical to the economy of our country. Because they employ a big portion of our population while also sustaining our economy. The profit proportion of farmers is also determined by the demand from these businesses. Although other factors play a role, once the ultimate crop is produced, it is entirely dependent on industry demand. As a result, agricultural and agro-based sectors are mutually reliant on one another for growth.
Reference
https://www.unido.org/our-focus-building-better-future/agro-industry-agribusiness-and-food-security
https://tractorgyan.com/tractor-industry-news-blogs/344/six-major-agro-based-industries-in-india