Fish and fisheries are an integral part of most societies and make important contributions to economic and social health and well-being in many countries and areas. It has been estimated that approximately 12.5 million people are employed in fishery-related activities, and in recent years global production from capture fisheries has tended to vary between approximately 85 and 90 million tones.
The products from these fisheries are used in a wide variety of ways, ranging from subsistence use to international trade as highly sought-after and highly-valued items. The value of fish traded internationally is approximately US$40 billion per year.
In this blog, you will read about Fishes and their management system with Pritish Kumar Halder.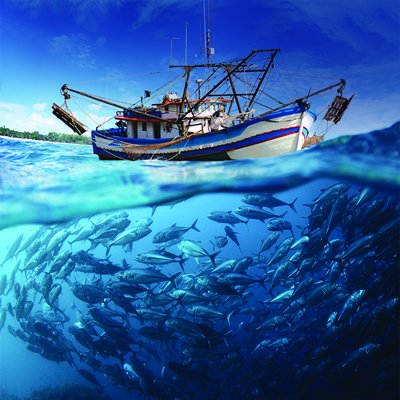 Sources
Despite this enormous importance and value, or more correctly, because of these attributes, the world's fish resources are suffering the combined effects of heavy exploitation and, in some cases, environmental degradation. The FAO (2000) estimated that, in 1999, 47% of the 441 stocks for which some status information was available were fully exploited, 18% overexploited, 9% depleted, and 1% recovering.
This pattern is broadly consistent with similar statistics available from other regions. For example, the National Marine Fisheries Service of the United States of America estimated in 1998 that 30% of the stocks in the waters of that country for which information was available were overfished. In the waters of the European Community, it was estimated that in 1990, 57% of the stocks were 'heavily exploited'. Fish stocks throughout the rest of the globe are likely to be in a similar condition to those in these regions.
 Fisheries management
There is no clear and generally accepted definition of fisheries management. We do not wish to get embroiled in a debate about exactly what fisheries management is and isn't, but use here the working definition used in the Technical Guidelines to provide a summary of the task of fisheries management:
"The integrated process of information gathering, analysis, planning, consultation, decision-making, allocation of resources and formulation and implementation, with enforcement as necessary, of regulations or rules which govern fisheries activities to ensure the continued productivity of the resources and the accomplishment of other fisheries objectives.
There has been a lot of interest in recent years in moving from fisheries management focused essentially on single-species or single fisheries, to management with an ecosystem orientation. This expanded approach has been termed ecosystem-based fisheries management (EBFM) and was recently discussed at "The Reykjavik Conference on Responsible Fisheries in the Marine Ecosystem" (1-4 October 2001), which was organized jointly by FAO and the Governments of Iceland and Norway.
Working principles
presents a complex and possibly confusing picture of all the tasks which need to be considered by the fisheries manager. Some of this complexity can be reduced by attempting to highlight the underlying key issues. There are both benefits and risks in attempting to simplify a subject and over-simplification can lead to neglect of important details.
However, simplification can facilitate understanding important principles and highlighting the broad areas which need attention. Arising from the considerations discussed above, several key principles can be identified which may serve to focus attention on the starting points for effective fisheries management.
Manager
The Technical Guidelines (FAO, 1997) suggest that fisheries management institutions have two major components: the fisheries management authority and the interested parties. The fishers and fishing companies would usually be the major participants among the interested parties. The fisheries management authority is an entity that has been given the mandate by the State (or States in the case of an international authority) to perform specific management functions.
In many countries that authority would be a Department of Fisheries or, within a broader Department, a Division of Fisheries. However, a fisheries management authority does not have to fall directly within central government and could be, for example, provincial, local, parastatal, or private. Any one of these arrangements can function effectively, given an adequate legal framework in which to operate and the resources necessary to fulfill their function.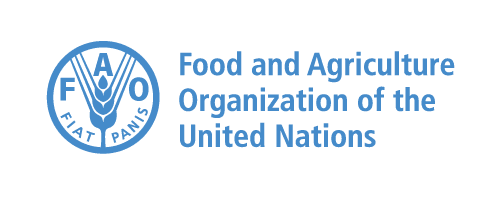 Management authority
The responsibility for fisheries management rests with the designated fisheries arrangement or organization which, in this Guidebook, we have referred to without distinction as the fisheries management authority.
Management (FAO, 1997) the term is used broadly here to describe that legal entity that has been designated by the State as having the mandate to perform specified fisheries management functions. In practice, it may be a national or provincial ministry, a department within a ministry, or an agency, and could be governmental, parastatal, or private. In the case of shared resources, it should be international.
GOAL
Integration of fishery resource governance and social enterprise development to increase bargaining power and reduce poverty among small fishers towards the sustainable development of the fishing industry.
The overall goal of the project is to achieve the integration of the main areas crucial for improving the lives of marginalized small-scale fishers – governance over fisheries resources and development of fishery social enterprises. This is directly aimed at addressing the basic problems of poverty and resource degradation confronted by the fishing industry in general and small-scale fishers in particular.
OBJECTIVE
Transformation of fisheries into a viable and sustainable industry with institutions and markets internalizing costs
Efforts to enhance fisheries resource governance will focus on transforming the fishing industry towards sustainability and long-term economic viability. Specifically, the initiative will be aimed at the avoidance and/or mitigation of negative externalities i.e. social and environmental costs caused by unsustainable and inequitable fishing and fish farming practices, many of which are borne by the most vulnerable groups in the industry – small-scale fishermen and women.
Improved fisheries
Essentially, the thrust of Tambuyog's regional and global advocacy can be seen as an extension of its work at the local and national levels. Despite substantial differences in specific conditions, the institution sees the main outlines of its analytical and operational framework as applicable to small-scale fishers in many parts of the world.
Adoption of policy frameworks on fisheries management and trade with specific concerns such as community property rights, development of small-scale fishery production, foreign investments, and climate change.
Formation
Establishment of community-based social enterprises owned, operated, or managed by fishers and their partners
Efforts to reduce poverty among small-scale fishers will revolve around the development of fishery-based social enterprises in selected fishing grounds. These social enterprises will be directly in the hands of small-scale fishers through organizations, cooperatives, and/or corporations that they own, manage and operate in collaboration with their partners.
Viable community enterprises created on specific fishing grounds
Increase in household income (involved in social enterprises)
Strengthen the position of fishers in their right to fishing areas
Enhanced participation and entitlements of women in sustainable fisheries development by addressing their gender needs and interests
Strategic
To address their strategic gender interests and practical gender needs, the project will work towards enhancing the participation and entitlements of women fishers. Increased participation and entitlements are crucial in enabling them to perform their role, as they define, in fisheries resource governance, developing their communities, and in ensuring the welfare of their households. Increased access of women in coastal communities to reproductive health services and adult education.
TDC
Development of TDC into an organization with networks that have a strong capacity to influence public and private sectors in East and South East Asia The development of Tam buyog as an organization must be commensurate to the scale and scope of the work that it must do to achieve the goals and objectives of its strategic plan. For more information please visit Pritish Kumar Halder 's page.
Thus, it needs to build capacity in implementing programs and projects at multiple scales from the local and national to the regional and global levels. It is also important for the institution to develop familiarity and facility in establishing and maintaining productive collaborations with the government and the business sector in public-private partnerships (PPPs).
Reference
https://www.fao.org/3/y3427e/y3427e03.htm