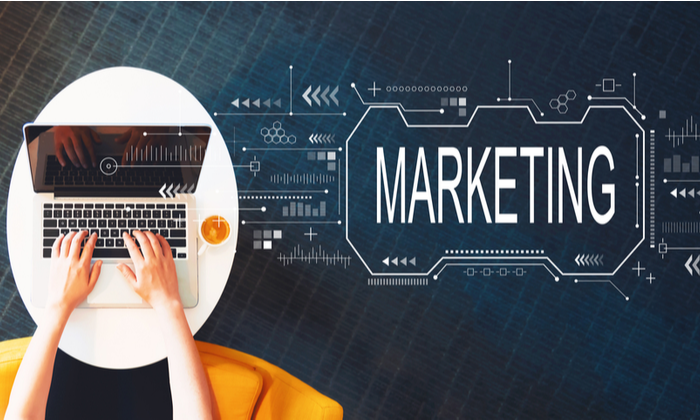 Digital marketing?
Also called online marketing, is the promotion of brands to connect with potential customers using the internet and other forms of digital communication. This includes not only email, social media, and web-based advertising, but also text and multimedia messages as a marketing channel.
Essentially, if a marketing campaign involves digital communication, it's digital marketing. For further information, you can contact Pritish Kumar Halder.
Inbound marketing versus digital marketing
Digital marketing and inbound marketing are easily confused and for good reason. Digital marketing uses many of the same tools as inbound marketing—email and online content, to name a few. Both exist to capture the attention of prospects through the buyer's journey and turn them into customers. But the 2 approaches take different views of the relationship between the tool and the goal.
Online marketing considers how individual tools or digital channels can convert prospects. A brand's digital marketing strategy may use multiple platforms or focus all of its efforts on 1 platform. For example, a company may primarily create content for social media platforms and email marketing campaigns while ignoring other digital marketing avenues.
Holistic concept
On the other hand, inbound marketing is a holistic concept. It considers the goal first, then looks at the available tools to determine which will effectively reach target customers, and then at which stage of the sales funnel that should happen. As an example, say you want to boost website traffic to generate more prospects and leads. You can focus on search engine optimization when developing your content marketing strategy, resulting in more optimized content, including blogs, landing pages, and more.
The most important thing to remember about digital marketing and inbound marketing is that as a marketing professional, you don't have to choose between the 2. They work best together. Inbound marketing provides structure and purpose for effective digital marketing to digital marketing efforts, making sure that each digital marketing channel works toward a goal.
 Importance
Any type of marketing can help your business thrive. However, digital marketing has become increasingly important because of how accessible digital channels are. There were 5 billion internet users globally in April 2022 alone. For more information please visit Pritish Kumar Halder 's page.
From social media to text messages, there are many ways to use digital marketing tactics to communicate with your target audience. Additionally, digital marketing has minimal upfront costs, making it a cost-effective marketing technique for small businesses.
B2B versus B2C digital marketing
Digital marketing strategies work for B2B (business-to-business) as well as B2C (business-to-consumer) companies, but best practices differ significantly between the 2. Here's a closer look at how digital marketing is used in B2B and B2C marketing strategies.
clients tend to have longer decision-making processes, and thus longer sales funnels. Relationship-building strategies work better for these clients, whereas B2C customers tend to respond better to short-term offers and messages.
transactions are usually based on logic and evidence, which is what skilled B2B digital marketers present. B2C content is more likely to be emotionally based, focusing on making the customer feel good about a purchase.
decisions tend to need more than 1 person's input. The marketing materials that best drive these decisions tend to be shareable and downloadable. B2C customers, on the other hand, favor one-on-one connections with a brand.
Of course, there are exceptions to every rule. A B2C company with a high-ticket product, such as a car or computer, might offer more informative and serious content. As a result, your digital marketing strategy always needs to be geared toward your customer base, whether you're B2B or B2C.
Take a look at your current audience to create well-informed and targeted online marketing campaigns. Doing so ensures your marketing efforts are effective and you can capture the attention of potential customers.
Digital marketing is the most powerful form of marketing.
Digital marketing has the potential to transform the way that you reach and engage your customers.
But you don't have to take our word for it.
Here are some real examples of how digital marketing tactics are helping businesses just like yours reach their target market and influence conversions:
Ecommerce candle company, Nidhi increased their sales by 714% over 3 months using social media (with a little help from LYFE marketing).
Forever Diamonds, a Georgia jewelry company, was able to reach and engage its fans for less than $1 per engagement over the course of a year, increasing foot traffic and leading to real conversions.
We helped a snow motorcycle business selling snow equipment, generate $96,664.98 worth of SEO results in just 5 months!
Our team also helped a local gym convert 210 new leads over 90 days at a cost of just $4.33 per lead through effective and targeted Google ads.
These cases are a true testament to the benefits of digital marketing.
With the right strategies and effective implementation, small businesses can increase their reach and conversions in just a matter of months.
Using digital marketing tactics is the most cost-effective way to market your business.
One of the most important benefits of digital marketing is that it is the most cost-effective way to market your business.
Let Us Grow Your Revenue…
✅ Increase revenue with done-for-you marketing
✅ Custom marketing strategy backed by data and results
✅ Affordable marketing services with no long-term contract
When it comes to digital marketing vs traditional marketing, the latter makes it very difficult for small businesses to compete with larger businesses.
And that is because they have limited budgets for ad space.
However, with affordable digital marketing tactics, small businesses can get more for their marketing spending.
benefits of digital marketing
Consider this – a small business can expose over 1,000 people to its products and services for less than $3 using social media.
While that same exposure through direct mail costs about $57 and through television ads costs about $28.
While traditional marketing tactics also often come with various hidden costs, the only cost to digital marketing is time.
SEO, content marketing, and social media engagement take time to work their magic.
However, there are still digital marketing tactics such as pay-per-click, display, and social media advertising that can produce quicker results.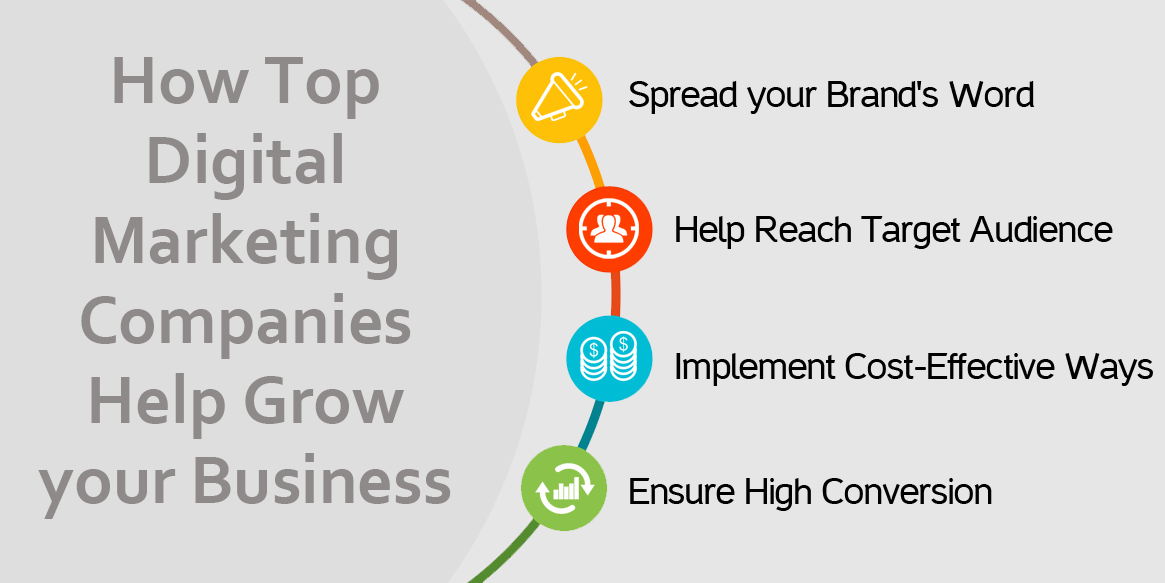 Digital marketing is the most measurable form of marketing.
How do you know if your marketing is working?
The only way to know for sure is to measure your success over time.
While it can be difficult to track the success of a traditional marketing campaign like a radio advertisement or mailer…
…every digital marketing tactic that you use is measurable.
This benefit is every reason why you need to invest in digital marketing.
Digital marketing analytics takes the guesswork out of determining whether your marketing is working.
By measuring your digital marketing campaigns in real time, you can see which tactics are working and which are not.
Then, you can adjust your campaigns for greater success.
You can also take the insights that you've gained from the process to improve future campaigns.
benefits of digital marketing
For instance, let's say that you want to create a social media marketing campaign for a new product.
You've decided to publish a series of social media posts over two weeks.
With social media analytics, you can see which posts were the most popular with your target audience and which drove the most conversions.
You can then use this insight to try to reproduce this success with future campaigns.
Digital marketing analytics allows you to use your resources more and allocate your marketing budget.
Since you are no longer guessing about what's working and what isn't, you can reduce unnecessary expenses.
And then, focus your efforts on the strategies that are most likely to improve your ROI.
One of the greatest benefits of digital marketing is that it allows you to target your ideal buyers.
When you purchase billboard space or place an ad in a magazine, you're taking a shot in the dark that this message will reach its intended audience.
Though there are certainly ways to increase your chances of success with traditional marketing tactics, it just doesn't offer the same targeting capabilities as digital marketing.
With digital marketing, you can ensure that the right consumers are viewing your content.
SEO allows you to reach those consumers who are searching the web for content and topics that are relevant to your business.
On the other hand, PPC, display, and social media ads enable you to target those who are most likely to be interested in your products or services.
And that is based on demographic information and general characteristics.
benefits of digital marketing
By improving targeting, you can work to get more for your marketing budget and resources.
With digital marketing, you no longer have to be stressed.
No more worries that you are spending money on ads that won't reach those who are likely to be interested in your products.
Their targeting abilities allow you to take comfort in knowing that you are focusing your marketing efforts on strategies that work.
Most people are starting their buyer's journey online.
Think about how often you turn to Google or another search engine to find the information you need.
Your customers are no different when they start to research the products or services that can help them solve their biggest problems.
In fact, according to Vimeo, 93% of online experiences start with a search engine.
Before consumers even know what product or service they need, they are going to search engines to look for answers to their questions.
And also, to learn more about their challenges.
It was shown in a recent study that 59% of consumers prefer to check several channels first before they decide on getting in touch with a business.
These channels include the business's social media profiles, email, and online ads which are all digital.
This presents a great opportunity for small businesses to connect with potential customers.
Also, to educate them during the beginning stages of the buyer's journey.
By creating relevant and engaging content that's optimized for search engines, you can improve your visibility online.
This, allow you to reach customers when it matters most.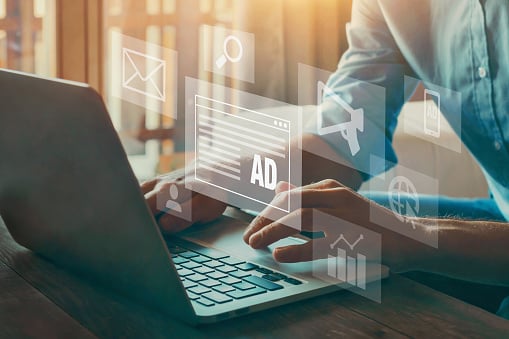 Your customers are on social media, and digital marketing helps you reach them.
Perhaps the most important on our list of benefits of digital marketing is this.
In using traditional techniques in marketing, you will experience a limit in scope and size.
Print ads are limited to a certain location, market, and time.
And if you wish to broaden its scope, then prepare your budget for it.
But in digital marketing, your reach will be further but more targeted. The only limitation is your creativity and strategy.
No matter what industry your business is in, there's a good chance that your buyers are spending their time on social media channels.
According to eMarketer, 2.34 billion people, or about one-third of the earth's population, uses social media platforms regularly.
Digital marketing helps you reach these engaged consumers.
Not only are you able to publish and promote unique content on these social sites, but you're also able to reach consumers through advertising.
Social media platforms like Facebook offer sophisticated targeting options.
And this helps you reach the consumers who are most likely to be interested in your products or services.
What's more, is that social media also provides an effective platform for communicating with and engaging your target audience.
Rather than just posting content and never hearing from your consumers…
…you can have one-on-one conversations in real-time that allow you to gain valuable insight into your brand.
That's something that traditional marketing tactics just don't allow for.
SEO and local SEO help you reach more qualified buyers online.
SEO is another powerful digital marketing tactic that offers a variety of benefits.
By optimizing your site content for search engines, you can work to reach more buyers online.
Using relevant keywords that help describe your product or service offering can help you bring more targeted traffic to your site.
And this increases conversions over time.
SEO isn't just for national businesses.
Many consumers are searching for local companies online, and these searches eventually lead to a purchase.
In fact, according to Google, 28% of searches for something nearby result in a purchase.
Local SEO can also be a valuable digital marketing tactic for businesses that operate in specific geographic locations such as:
brick-and-mortar stores,
restaurants, and
other service-based businesses
Digital marketing helps you connect with mobile customers.
Yet another one of the many benefits of digital marketing is that it allows you to connect with consumers.
The people who are browsing and consuming content on their mobile devices.
Over half of all online users are accessing the web from a mobile device.
Digital marketing can help you reach people on mobile devices, tablets, and desktop computers.
You can easily and quickly adapt your strategy and tactics for the best results.
With traditional marketing tactics like television or newspaper ads, you have to wait until after the campaign is complete to see the results.
And although you can use what you learn to adjust later campaign tactics…
…there isn't much you can do "at the moment" to adapt your strategies for the best results.
Traditional marketing tactics may require you to wait weeks or even months to determine which strategies are working.
While digital marketing allows you to view the real-time results of your campaigns and adapt your tactics to improve results as you go.
the number of visitors that come to your site,
look at which pages they visit, and
see how long they are spending on each page
You can also see when peak site traffic days and times are as well as track conversion rates across the site.
All this information offers important insights that can help you improve your campaigns over time.
For instance, let's say that you have written a series of blog posts as part of your content marketing strategy.
You want to determine if you should continue to write blogs in this series or focus on other topics.
You can quickly and easily look at the blog analytics to see how many people are reading the blog content.
And, how many people are taking the desired action or converting.
Tracking the success of this content marketing campaign in real-time allows you to determine what is the best use of your resources.
And, get the most out of your campaign tactics.
Digital marketing levels the playing field, allowing your business to be more competitive.
It's often difficult for small businesses to compete with their larger counterparts due to a limited budget and resources.
However, digital marketing helps to level the playing field by allowing smaller brands to remain competitive online.
Traditional marketing tactics like print advertising are expensive and require big business budgets for effective placement.
Tactics are more affordable, allowing businesses of all sizes to gain exposure online.
With digital marketing, small businesses can also market their products and services nationally or even internationally.
If your business is not limited to a specific location, you can use digital marketing to reach your target audience across the globe.
This allows small businesses to find new audiences for their products and services.
Digital marketing also levels the playing field when it comes to presentation.
Smaller retailers may not be able to afford the same expensive fixtures, graphics, and other presentation materials for their stores.
But, they can easily create a clean, attractive website that enhances the customer experience.
Wrapping Up
As you can see, many benefits of digital marketing will transform the way that your business can reach and engage your target market.
Reference
https://mailchimp.com/marketing-glossary/digital-marketing/
https://www.lyfemarketing.com/blog/benefits-digital-marketing/