Effective communication in team meetings is essential, since meetings offer the opportunity for employees from different facets of the company to gather together to reinforce strategies, brainstorm ideas, celebrate successes and dissect missteps. Whether meetings are face-to-face, teleconferenced, or by video conference, relevant parties have the chance to exchange information that leads to company stability and growth. When mismanaged, business meetings can waste valuable company time. Understanding the key elements of effective business communication maximizes the effectiveness of workplace meetings.
For detailed information contact Pritish Kumar Halder.
Avoid Meeting Breakdowns
Effective business communication breaks down in meetings when they're too long, scheduled without enough time to properly prepare for them and end without establishing actionable steps, according to Meeting Wizard. "Conducting Effective Meetings at Work" recommends selecting a meeting format for the company and sticking with it so that participants become familiar with it.
Follow the Four Step Rule
Meetings in business communication is maximized by taking four steps, according to Meeting Wizard. Prepare by choosing participants with care, providing advance notice and planning a clearly articulated agenda. Select one person or team of employees whose main responsibility is effective facilitation, including note-taking and timekeeping. Make room for inspired meetings in business communication by inviting participant feedback and permitting robust discussion. Recap the meeting's accomplishments and provide or recap actionable steps before concluding.
Consider Audience Knowledge
When planning meetings, consider the audience. Determine whether the meeting will be large or small, and plan seating and speaking possibilities accordingly. Provide easy-to-read materials and make sure that everyone can see any projector, white board or other visual aid equipment before beginning. Be aware of whether the meeting is intended for senior officials, new hires, current clients or potential clients.
Online Meetings are Common
Online business meetings are becoming more common, and there are ways to facilitate effective business communication during these types of meetings. The New York Times discusses online platforms like Zoom, Google Meet and Jitsi Meet as effective, free services for online meetings. Clarity is particularly important during online meetings due to the more removed nature of the meeting. Information should be thoroughly researched, prepared and presented in an interesting manner, if you're holding a webinar or training. Remind participants that online meetings should be treated with the same level of seriousness and formality as traditional meetings, and follow up to ensure that resulting actionable steps are being acted on.
Meeting Delivery Tips
Small adjustments in delivery can have big impacts on communication effectiveness. When addressing groups of people in meetings, make eye contact with individual members but address the group as a whole when responding to an individual question, according to "Eight Ways to Show Speaking Skills in a Meeting." Be proactive about soliciting feedback, and encourage follow-up discussion when members do respond. The article also recommends mimicking others' behavior to create consistency. For example, if others are contributing brief remarks, your remarks should also be brief. Avoid using clichés and wordy rhetoric.
Mitigated conflict
Effective workplace communication can help reduce conflict or tension at work. Most conflicts arise due to ineffective communication tactics which lead to individuals misunderstanding what's being communicated. Misunderstandings can result in employees or other members of an organization feeling not understood, disrespected, disregarded or simply not performing in an expected manner.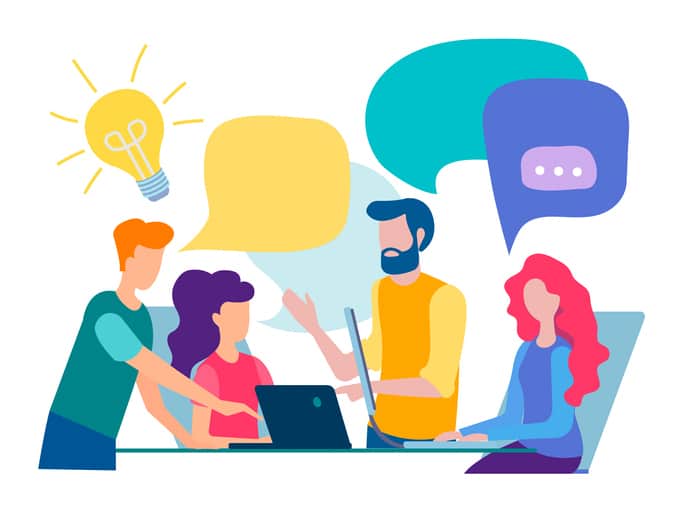 Increased employee engagement
Effective communication does more than just ensure information is accurately received. It also works to connect others and keep open lines of communication between employees and other members of the organization. This ultimately works to create better engagement between employees, which can lead to increased employee satisfaction and healthier company culture.
Ways that communication improves employee engagement include that it:
Helps management better understand the goals and needs of employees and what motivates them
Ensures employees' skills and talents are recognized and utilized when possible
Improves the connection between employees for a more enjoyable work environment
Creates better relationships between employees and management as well as between management and C-level employees of the organization.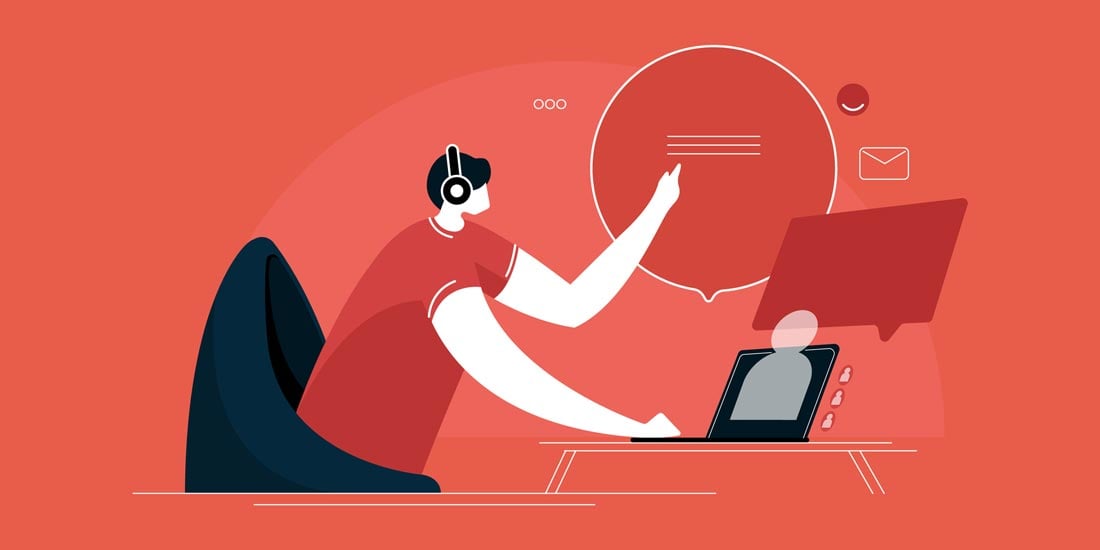 Improved productivity
Employees who feel connected to their work and have a clear understanding of what's expected of them are more likely to be productive and perform efficiently. When employees don't understand their role or expectations in a position or have limited resources to perform their duties, they often feel confused or as if they aren't able to perform their job to the best of their ability. Ensuring information is readily available and communicated in an effective manner allows employees to accurately perform their duties and can increase productivity throughout the organization.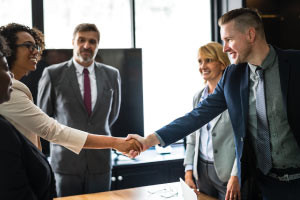 Client relations
Good communication in the workplace isn't just relevant to employees of the organization. Effective communication also directly affects client relations. Organizations that communicate well with their customers or clients are more likely to build solid relationships and retain clients versus companies that don't prioritize client communication. Customers look for companies that value their relationship and keep them up-to-date on changes and are more loyal when they feel connected to these companies.
Healthy workplace culture
Effective communication plays an important part in maintaining a healthy workplace culture. Many workplaces employ people of all different cultures, races and beliefs, and conflict will naturally arise when so many differences are present. A culture of open communication fosters a healthy and accepting environment where all employees feel equal and understood.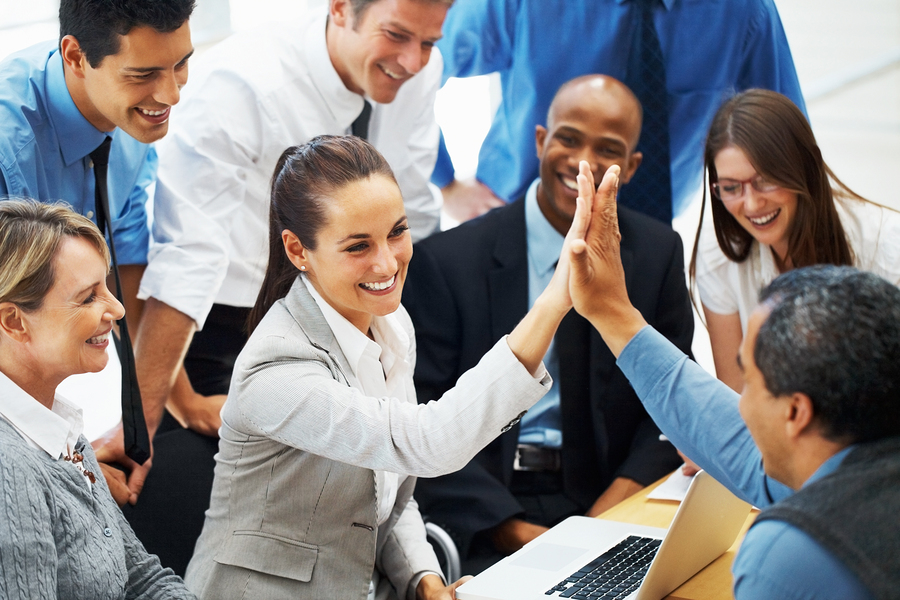 Direction for employees
Open communication in the workplace ensures employees understand their part in the company and have a clear direction in terms of what's expected of them. This empowers employees to take the appropriate steps needed to complete their duties and contribute to the organization as a whole.
Boosted employee job satisfaction
Employees who are part of an organization that practices good communication in the workplace are more likely to experience increased job satisfaction. A transparent and trustworthy environment supports employee satisfaction by creating a harmonious workplace that is enjoyable to work in and keeps employees engaged in their positions. For more information please visit Pritish Kumar Halder 's page.
Improved public impression
Companies that have a good reputation in terms of communicating both internally and with clients often have a strong and positive public impression. This helps attract talent to the company and can even increase interest from investors and banks.
Strengthened team building
In order to work effectively together, team members must know they can trust the other members of their team. Communication is a major component of trust and ensures everyone is of the same understanding in terms of the expectations and duties of the team. Clear guidelines that are communicated effectively help team members know how to behave as part of the team and ultimately bring team members closer to each other for a more synchronized work effort.
Increased innovation
Workplaces that encourage employees to communicate their opinions and ideas tend to foster more innovation than those that don't. Employees who feel empowered to speak up and think in different ways often contribute meaningful ideas and strategies that help not only the employees but the organization as a whole.
Reference
https://www.indeed.com/career-advice/career-development/communication-benefits
https://smallbusiness.chron.com/effective-business-communication-meetings-2883.html