What Is Industrial Interior Design?
Inspired by repurposed factories from the Industrial Revolution, the industrial home design style embraces exposed architectural elements like pipes, brick, and concrete, and minimalist design philosophy. The interior design style also includes Edison light bulbs, open floor plans, and a cool, neutral color palette. Read the full article with Pritish Kumar Halder to get more information about industrial interior design.
While the design is based on minimalist, open spaces, the blend of various rustic materials in furniture and lighting accents provides homeowners the opportunity to bring industrial interior design into any living space. Contemporary homes, in particular, use a combination of industrial, mid-century modern and farmhouse style to create a cozy blend in living rooms, dining rooms, or throughout the home.
A Brief History of Industrial Interior Design
While viewed as a modern style, industrial style interiors have their roots in the Industrial Revolution. The development of giant factories that could hold large machines and many workers is the foundation of industrial design. For more information please visit Pritish Kumar Halder 's page.
First Industrial Revolution:
In the 1760s, the Industrial Revolution marked the beginning of mass production in urban Europe and the United States. Factories were the beginning of industrial architecture, with large, grid-paned windows to let in the fresh air and lots of natural light, lofted floors, open plans, and exposed brick walls. Many of these elements were for safety. For example, the plaster traditionally covering brick walls was a fire hazard, leading to the exposed brick style.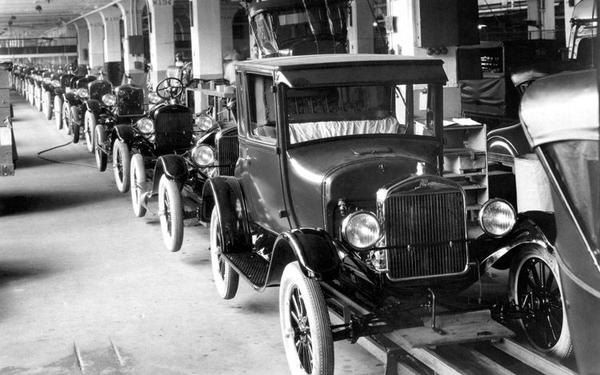 Second Industrial Revolution:
In the 1870s, a second Industrial Revolution led to larger factories as businesses consolidated operations under one roof. These structures required stronger building materials, such as concrete and steel, which were still left exposed. The first Edison light bulbs, a primary characteristic of industrial lighting, were invented in 1879. This time period also inspired the steampunk genre and style.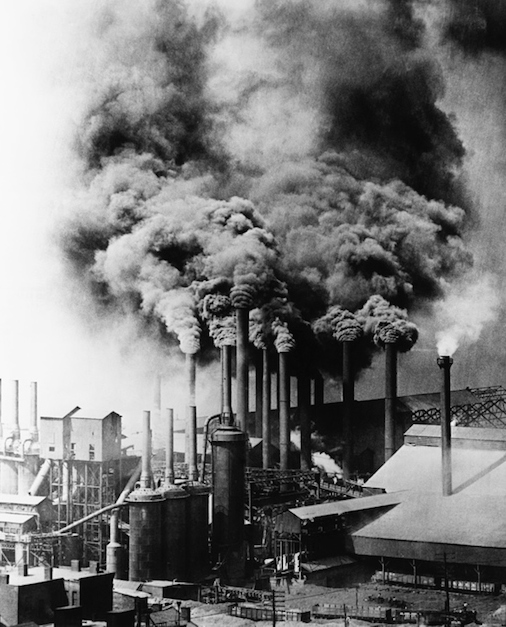 Housing shortages of the 2000s:
While old factories had existed for almost 250 years, the industrial style came of age in the 2000s when New York and other urban areas were facing housing shortages. Factories were converted into industrial loft apartments with open floor plans. The factories' basic structural elements of exposed materials and large windows became selling points.
Rise of minimalism and hygge:
Recently, the rise of minimalism has led to an embrace of industrial interior design, as the rustic and repurposed elements fit the clean, straight lines that populate modern and minimalist design. It's even moved out of urban styles and into large, suburban homes that feature open plans, large windows, and neutral palettes. The style is also popular in Scandinavian design, where the neutral palette, distressed leather, and use of reclaimed wood and other raw materials mix well with hygge, the cozier, minimalist style.
7 Characteristics of Industrial Interior Design
Though the industrial look embraces streamlined design and fewer accessories, here are seven characteristics that define the style and could inspire décor ideas:
Neutral color palette: Industrial spaces don't simply use shades of white like other minimalist designs. It utilizes the spectrum of whites, greys, blacks, as well as neutral tones of brown.
Embrace natural light: Industrial décor typically features large natural windows with black panes, sometimes in a grid pattern.
Highlight architectural materials: The industrial style typically has open floor plans and high ceilings. Instead of using drywall or wallpaper, buildings feature exposed brick, concrete floors, industrial pipes, and visible ductwork.
Repurposed materials: A wooden coffee table with castor wheels, bookshelf made of reclaimed materials, and repurposed dining tables are a staple of industrial style and a great way to bring natural elements into the metal-heavy materials.
Bare light bulbs: Edison bulbs hanging solo or in a decorative group as a chandelier are common elements of industrial home décor. If you prefer something less bare, large metal domes, a pendant light, or floor lamps that leave the bulb visible are also popular industrial design ideas.
Graphic lines: Whether it's a windowpane or an iron wheel on bar stools, this style loves clean, graphic lines, particularly created with black metals, rather than sinuous lines and patterns. This is not to be confused with the graphic and highly stylized look of art deco, which highlights bold colors and metallics.
Create coziness with natural textiles: Fabrics like weathered leather or linen work well in these environments for both furniture and accents, creating a lived-in and cozy feel.
Ready to Give Your Space a Chic Update?
Master everything from color theory to pattern mixing with the MasterClass Annual Membership and exclusive lessons from award-winning interior designers like Kelly Wearstler and Corey Damen Jenkins. From shopping for statement furniture to designing a lighting scheme to choosing the newest member of your plant family, the skills you'll pick up are sure to make your house, apartment, or condo feel even more like a home.
Industrial style restaurants or cafés
Industrial design is rising in popularity, not just at home, but also in restaurants and cafés everywhere. The way a restaurant or café is decorated is a determining factor in how guests experience a cup of coffee or a dinner. Not only that, but interior design is crucial for the customer's experience of a restaurant or café as a whole. Here are some tips and inspiration to help you transform your place into a trendy, industrial hotspot as well.
Usage of the proper materials is essential in creating just the right industrial look and feel in a space. In this article a number of different materials will be discussed and displayed alongside some inspirational photos.
Metal
A trademark of the industrial design is, of course, the use of metal. This can be as rugged and applied as extensively as you like. Think, for example, of a robust and cool bar with metal plates, or even iron plates against the wall. Additionally, you can find a multitude of furniture that features metal, such as old locker cabinets or study tables with industrial frameworks. Do you prefer something more subtle? Then you can try steel accents in the form of metal barstools or chairs.
Brick
When you think of an industrial building then coarse brick walls quickly spring to mind. Of course the dream is to build a sturdy brick wall, but there are plenty of cheaper and easier alternatives. You can, for example, get special wallpaper that has a brick motif in different colours and designs.
Leather
Leather is one of the few materials that suits almost any style very well, but leather meshes extraordinarily well with an industrial atmosphere. Leather lends a vintage and tough character to a home or establishment, and can easily be combined with other materials such as metal and brick. When applying leather to your establishment you can do so extensively in the form of a tough-looking, dark-leather couch or armchair. Alternatively, if you prefer a subtler approach, you can accentuate your industrial design with (fake) leather cushions or brackets.
Sliding doors
Provided the space allows it, placing industrial sliding doors is a great way to add that industrial character to your space. Furthermore, sliding doors are extremely practical: when you have fewer guests, you can simply use the sliding door to close off part of the space and create privacy for your customers.
Playing with different materials is also a very valid option. Do you already have a lot of metal in your establishment? Then you can choose, for example, a rugged vintage wooden door so that the industrial atmosphere is emphasized without using too much metal in the design.
Lamps
Industrial lamps are hotter than hot and it is impossible to discuss modern interior design trends without them; when you talk about industrial interior, you talk about industrial lamps.
Have you got nice, high ceilings? Then you should pick large, raw hanging lamps as an eyecatcher. But have you got a little less space? Then choose a great floor lamp or hang multiple lamps on longer cords, which creates a playful effect.
Warmth & Comfort
An industrial interior can sometimes seem a little dark and cheerless, but that does not have to be the case! A few simple adjustments can easily add warmth to a space with an industrial design. Think, for example, of using light (make sure it is warm and soft light), which can completely change the atmosphere in a space or hall.
Furthermore, it is important to add a splash of color to the interior. You can do this in the form of cushions, rugs, and a bit of paint on the wall. Make sure to keep it simple, however. Another way to add warmth is by using fine, soft materials, such as a beautiful sheepskin on an armchair, or a cowskin on the floor.
And a final tip: do not forget to use plants to your advantage!
Reference
https://www.masterclass.com/articles/industrial-interior-design-explained
https://www.furnwise.co.uk/blogs/blog/industrial-design-for-your-restaurant-or-coffee-ho/