Each sector of the business world has its own set of demands and challenges. Some of these challenges span sectors and industries and are common among different companies and organizations. All businesses strive to maintain top-quality relationships with their customer base, to keep their brands relevant and to keep their employees happy. Facing and overcoming any obstacles that arise is what sets a good business apart from its competitors. In this article, we will discuss some of the common challenges that affect businesses today and share some ideas on how to address them.
Explore more knowledge about business challenges with Pritish Kumar Halder.
Business challenges
In the business world, a challenge is a situation that threatens to hinder or derail a business' pursuit of success. Here are some examples of challenges that businesses face today with suggestions for how to address and handle them:
Maintaining quality customer relationships
If you have known your clients for years, have well-established relationships with them and take time to meet with them when you can, it might not be a challenge for you to retain these customers. However, sometimes it can take effort to earn and maintain customer loyalty.
Our society has become more consistently connected as technology has evolved. Chances are, your customers may be continually shopping, even unintentionally. With advertising, re-targeting, social media, online shopping and cell phones, information has never been more immediately available than it is now. To maintain quality relationships with your clients, you need to present, adaptable and personal.
Meeting customer needs
Maintaining quality customer relationships also involves meeting your customers' needs. Being aware of what the customer is looking for and how they want to get it is an important part of being a successful business. As a business grows, it is important for management to continue to prioritize the needs of their clientele.
Meeting customer needs includes asking for customer feedback, acting on their suggestions and making an effort to change or update products and services to better serve them. Customers are more likely to recommend businesses that are known for supplying excellent customer service, so remember to put your customers first.
Preserving a good reputation
Today, customers' reviews and impressions of businesses are frequently spread using the internet. As the speed of information increases, it can become difficult to stay up to date with your business' public reputation.  Here are some tips on how to preserve your business' reputation:
Be aware
One of the most challenging aspects of monitoring your reputation is knowing where you need to look. There are hundreds of platforms where people can share feedback about their experiences. In addition to searching these platforms yourself, you might also seek the help of companies that provide these services. Companies like TrustPilot search the internet and social media for mentions of your company alongside particular keywords. They can then send a report or notification if an issue arises so you can address it immediately.
Be responsive
Make sure to be responsive to both positive and negative reviews. When someone is happy, you will want to thank them. If someone is dissatisfied you, you may want to apologize or offer to help fix the problem. Potential customers who check reviews can be just as impressed with a quick and competent response as they would be to a positive review. The efforts you show a disgruntled customer can greatly boost your public reputation.
Promote yourself
If you know that a client is happy with your services, ask them to leave a good review on a platform like Yelp, your website or social media. Also, if you receive a great review, you can further strengthen the relationship with the reviewer by thanking them publicly. As a result, you have made a customer with positive feedback feel appreciated, and you have also advertised the quality of your business to a wider audience.
Remember your employees
In addition to regular reviews about your company, products and services, there is also the potential for employee reviews. Your employees are one of your most influential tools for public outreach. Current or former employees may talk to their friends, share your advertising content or post about their job on social media. They also may leave reviews for the benefit of job seekers on hiring platforms. How they portray your business will depend on how they are treated in the workplace. Every employee has the potential to be a powerful asset to your business' public reputation.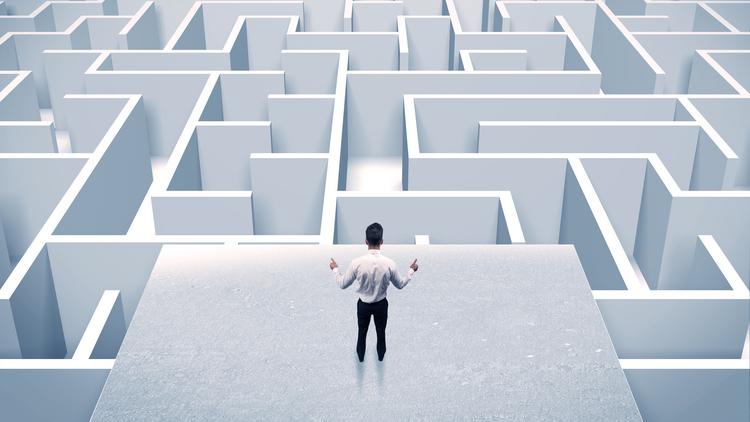 Retaining employees
The hiring goal for businesses is to find the perfect fit for a job. After an employee is hired, businesses must then work to retain the employee. Hiring, training and educating employees takes time and resources. Good employees are a valuable investment.
In recent years, a significant portion of employees tends to switch jobs as often as every five years. To retain a quality member of the team, it is important to appreciate their work, supply appealing benefits and offer a competitive salary for their particular position.
Appreciate their work
Appreciation is one of the main factors in retaining a quality employee. If an employee does not feel appreciated, they may decide to seek employment elsewhere. Appreciation includes acknowledging their accomplishments and contributions, listening to their feedback and praising them for a job well done.
Supply appealing benefits
It is critical for an employee to consider important benefits like healthcare, vacation days and paid time off when they are deciding to work for a business. In addition to standard benefits, efforts like employee discounts for company products, wellness programs or office holiday celebrations to be the extra perks that help someone to remain happy working for a company.
Offer a competitive salary
Good employees make an effort to know their worth. Most employees stay informed on what other professionals with similar credentials are being paid in similar jobs. If they believe another employer would value their work more, they may seek a different position. If an employee is valuable to a company, they should be always be paid accordingly.
Finding an effective brand
Branding is a critical part of today's business world. By staying in front of your audience and engaging with them, you ensure that you are a recognized leader in your specific field. This goes far beyond packaging and traditional advertising, however. To avoid being perceived as unknown, you need to stay present to your audience and gain their trust. Here are some steps for good branding:
Be consistent
Your message may change, you can have multiple slogans, and your advertising campaigns will look different based on the target audiences. Your brand, however, is what people recognize. Presenting something consistent will constantly remind your audience that you are a name they know and can count on.
Establish trust
If you have ever substituted an off-brand ingredient for one that you usually buy, you understand the importance of trusting a brand. When people know your brand, search out your product and trust the results, you have a solid base customer that is likely to remain loyal. That loyalty is worth investing time and effort into being a recognizable and trustworthy brand.
Target new customers
Through effective branding, you can gain referrals. When someone is dedicated and loyal to what you have to offer, they will remember your brand and will share it with anyone who needs anything similar. An important goal for branding teams is finding a balance between providing excellent service for your current customers and seeking to appeal to new customers. Because an effective brand is so important to new customers, building a strong brand and reputation with help ensure your business' growth and success.
Marketing in a saturated marketplace
As information becomes more readily available and the public's attention spans get shorter, you will have to market strategically to attract potential customers with a unique and effective brand. This means you need to communicate your core message in your headline or within the first few seconds of a video.
Think about how fast a finger moves as it is scrolling through social media. Savvy marketers know that to attract customers, they have to both capture attention and hold it. Here are some ideas on how to market in a saturated market:
Be creative
Do not hesitate to be innovative and be bold with your strategies. Win attention and then explain your message simply but memorable. Sometimes you can create curiosity through unique methods with will drive the audience to learn more about you.
If attention spans are low, consider whether someone would rather read a message or watch a video message. Video can make an instant visual impact that you may not necessarily get through copy or even photos. Buying television commercials, using video sharing websites and posting clips on social media platforms are just a few of the ways you can utilize video to further your marketing strategy.
Include a call to action
Once you have viewers' attention, be sure to give them somewhere to go. Use language, such as "Click here for your free download," "Visit our website for more information," "Stay up to date on all the latest news—join our mailing list" and "Order today with this promo code and get free shipping." Instructions like these not only encourage your audience to continue viewing your content, but they also can produce measurable results like new accounts, increased customer interaction and new subscribers.
Scaling
"There's this mix of building scalability early, versus doing what you have to do to get it all done," according to Nick Rellas, co-founder and CEO of Drizly. For more information please visit Pritish Kumar Halder 's page.
This is a tricky one, especially since every situation is different. You'll see this problem arise in all areas of business: in product development, in marketing and content creation, in hiring, and so on.
Reference
https://blog.hubspot.com/marketing/small-business-challenges
https://www.indeed.com/career-advice/career-development/challenges-businesses-face