Any questions you want to practice should be geared toward your reliability, teamwork, and ability to follow instructions. Various hangars, repair stations, or airfields should also be looking for motivation and enthusiasm for the specific position. You need to know some of the most common questions asked in interviews about aircraft mechanics with Pritish Kumar Halder.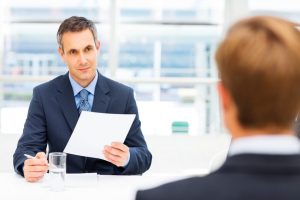 File Name: People-office-Recruitment
Alt-Text: people sitting in the office for an interview
Try practicing some of these common Aircraft Mechanics' job interview questions:
1.  What aircraft inspections do you dislike doing?
How to answer:  The interviewer would like to know what you dislike the most as an aircraft maintenance technician. Tell the hiring manager if there are any areas of aircraft maintenance that you do not enjoy doing. Talk about why you dislike it as well and what you are doing to improve/change.
Answer:  "I dislike working with navigation systems the most. It isn't my strongest suit, and I much prefer working on electrical components. I can still perform these tasks but would benefit from additional training in the future."
2.  What is your aircraft maintenance specialty?
How to answer:   The interviewer would like to know what specialty you would bring to their organization.
Answer:  "My maintenance specialty is within rigging and turbines. I have spent the past three years focusing primarily on these areas. With that said, I am strong in many other areas as well including marking and preparation of equipment for shipping."
3.  How would you describe your work ethic?
How to answer:  When the interviewer asks about your work ethic, they are looking for specific examples of keywords they can relate to. When you read the company job posting or job description do they refer to particular company ethics? Talk about their values and how those align well with your work values.
Answer:   "I am a very dedicated and loyal employee. I saw on your website that you describe your company as honest, and transparent and you go the extra mile for your clients. My work ethic is the same. I am honest, flexible, and come ready to work hard for my employer every day."
Not every question you will encounter when interviewing for Aircraft Mechanic's position will be related to a mechanical service supportive job. But those are the common topics interviewer can ask for selecting a qualified candidate.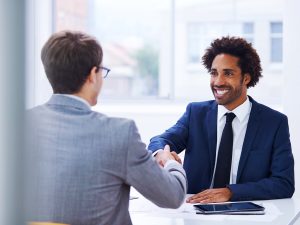 File Name: People-office
Alt-Text: Two People hand shaking in the office
Best Aircraft Mechanic's Interview Preparing Service
If you're feeling overwhelmed by the questions mentioned above, we get you. However, don't fret as you have Pritish Kumar Halder by your side. I am Aircraft Mechanics' job expert with special skills and help people prepare for all types of Aircraft Mechanics' job interviews. Whether you need assistance in answering advanced Aircraft Mechanic's interview questions or core Aircraft Mechanic's interview questions, I can help you with all.
Get in touch for more information!
Composed by: Suma Sarker
Reference: