Career counselors are professional consultants who look at an individual's education level, work history, and interests to suggest potential career paths and set career goals for their clients. Their goal is to match people with jobs that will give them the greatest balance of financial payoff and job satisfaction. In addition to helping people who are just entering the workforce, the career counselor job description includes helping people who have lost their jobs, are between jobs, are unhappy with their career choices, or experiencing other types of job stress. Try practicing some of these common career counselors' interview questions under Pritish Kumar Halder guidelines: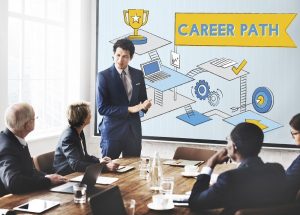 File Name: Career counselors – career centers
Alt-Text: Career counselors assist people with the process of making career decisions.
Career counselors and advisors are employed primarily in colleges and universities but also work in career centers and private practice. Employment of school and career counselors and advisors is projected to grow 11 percent from 2020 to 2030, faster than the average for all occupations.
Career Counselors' Interview: The Basics
To ensure success as a career counselor, you should propose career-related options that clients might not have been able to detect without your intervention. Ultimately, an incredible career counselor should grasp the immense magnitude of their suggestions.
Counselors have to complete a master's degree, which is typically in a field such as counseling or psychology. Degree programs teach counselors the essential skills of the job, such as how to foster development; conduct group and individual counseling; work with support systems, such as parents, school staff, and community organizations; and use data to develop, implement, and evaluate comprehensive counseling programs. These programs often require counselors to complete an internship.
The best way to improve your chances of performing well at a Career counselor's interview is to know the questions you are most likely to face. And then prepare effective answers before the interview so you can answer them naturally.
List of Topics to Prepare
If you're interested in becoming Career counselor, one of the first things to consider is how much training you need to prepare. So, here are some best Career counselor's Interview topics that will help you to clear the interview quickly:
Bachelor's degree in Industrial psychology, social development, human resources, or similar.
Graduate degree in counseling plus an appropriate license is preferred.
Demonstrable history of displaying excellent clinical judgment.
Knowledgeable about ever-changing trends across all dominant industries.
Familiarity with obscure yet accessible job opportunities.
Outstanding interpersonal skills.
Top-notch investigative, assessment, and communication skills.
Ability to equip all clients to enter their preferred disciplines.
Use aptitude and achievement assessments to help students or clients evaluate their interests, skills, and abilities
Evaluate students' or clients' background, education, and training, to help them develop realistic goals
Guide students in making decisions about careers, such as choosing an occupation and the type of degree to pursue
Help students select and apply for educational programs to obtain the necessary degrees, credentials, and skills
Teach students or clients job-search skills, such as interviewing and networking
Assist clients in locating and applying for jobs, by teaching them strategies that will help find openings and write a résumé
When interviewing for a Career counselor's interview position, your interviewer will ask questions to assess your professional skills. The answers you give can be a deciding factor in whether you receive a job offer.
Learn More about the Job
Anyone serious about landing a job or acing a Career counselor's interview should have adequate knowledge about the concepts mentioned above. More importantly, the applicant should know what type of training institution they are applying to and the nature of the job to prepare accordingly.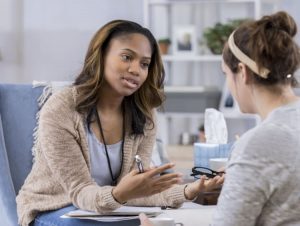 File Name: Career counselors – career centers
           Alt-Text: Career counselors who work in private practices may also need a license.
However, if you feel overwhelmed, get in touch with Pritish Kumar Halder to help you nail the interview. With his expertise in Career counselors' interview preparation, from Technical Career counselors' interview questions to advanced Career counselors' interview questions, you'll have brilliant responses ready.
Get in touch with us today!
Composed by: Suma Sarker
Reference: